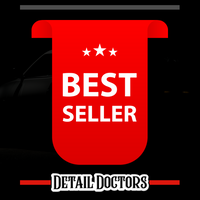 Experience our Premium Services, starting at the best value for vehicles in average condition. For any cars requiring extra attention due to excess soiling, stains, or pet hair in the interior, or additional exterior paint correction steps, pricing may vary. Trust us to bring your vehicle back to its pristine state. 
Click Here for Quo...
Indulge in automotive luxury with our Ultimate Auto Rejuvenation Package – a complete exterior and interior service that will leave your vehicle looking and feeling better than ever. From meticulou...
BOAT & JET SKI
GRAPHENE CERAMIC COATING PROCESS
We wash with a wax-free, gloss-free soap. Every boat and jet ski gets thoroughly washed with professional wax and gloss-free soap. This step is important in creating a flawless finish.
We rewash with an industrial fallout solution and hand dry the entire surface. Our industrial fallout solution is a special product that eliminates any leftover air-borne particles.
We Start the Application of Paint Correction. We use two steps during this process- compounding and polishing. They are used to correct paintwork and remove all scratches. **Boats with excessive clear coat scratches may need additional services resulting in package add-on and/or additional pricing. **
The surface gets a final wipe-down in our temperature sealed ceramic booth. When your boat or jet ski goes into our positive air pressurized ceramic booth, it ensures that the surface is free of all waxes, silicones, dust, oils, and other substances.
We apply the Jade Marine Graphene ceramic coating. We use a black light to make sure every inch of the surface of your boat or jet ski will be coated with quality.
Service Maintenance included, FREE! At no additional cost, you will be able to schedule 1 (one) free maintenance session 12 months after your initial appointment. This service is valued over $1,000.00.