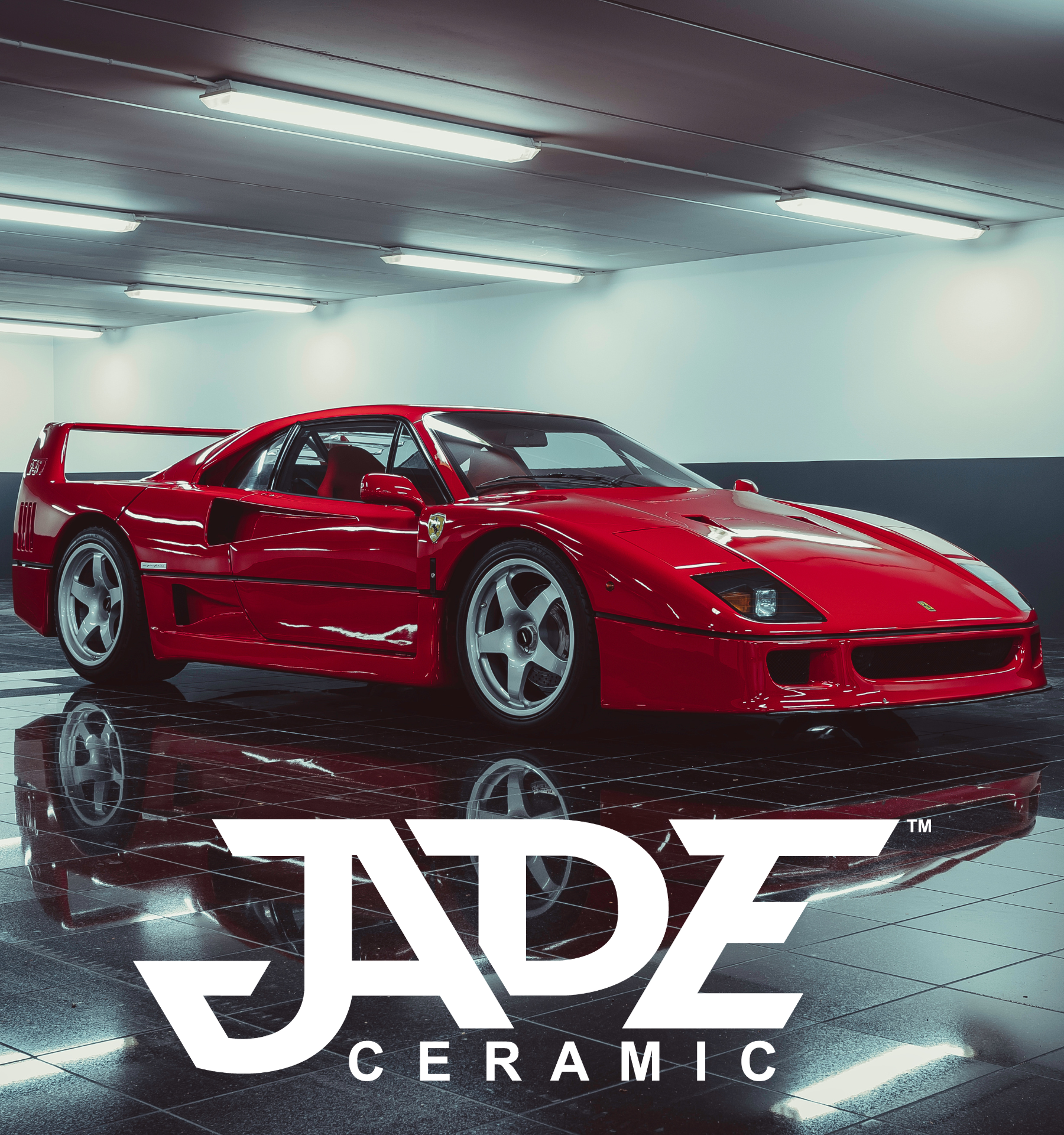 WHAT DOES A CERAMIC COATING DO?
In short, a ceramic coating adds additional protection to your car's exterior and helps keep it looking brand new, with comparatively minimal maintenance. The coating achieves this result by making your vehicle more resilient and easier to clean.
Here are the main benefits:
Provides layers of protection from harmful UV rays
Protects your vehicle from chemical stains, harmful pollution, and acidic contaminants
Ceramic coatings last for the long haul and doesn't wear off like waxes or other polymers
The coating bonds to the top of your vehicle's clear coat, allowing water and dirt to slip right off
Provides a guaranteed glass-like finish with the ultimate depth and gloss
JADE AUTHORIZED
GRAPHENE CERAMIC COATING
WE APPLY THE BEST CERAMIC COATINGS IN WISCONSIN
Our 18 month & 5 year plans include maintenance sessions at no additional cost.
The coatings we apply are independently certified here in the USA by SGS and Boeing!
Our ceramic coatings aren't just for protection but it's also an investment! JADE Ceramic coatings get tied to the VIN and will show up on CARFAX reports. This not only ensures the warranty of the coating but also adds to the value of the car.
Detail Doctors is a certified installer, trained directly from the source- JADE Graphene Ceramic.
We only use American-made (Formulated & Manufactured) products made right here in the United States! JADE's R&D and manufacturing facilities are proudly in Colorado.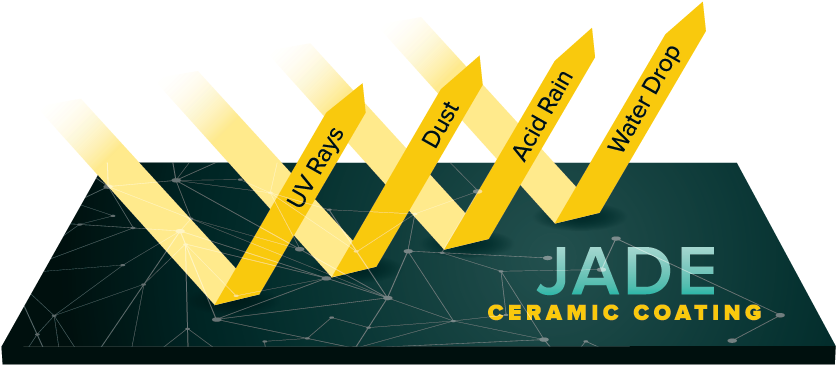 CAR & TRUCK
GRAPHENE CERAMIC COATING PREP PROCESS
We start off by washing your vehicle with wax and gloss-free soap. Our professional, top-of-the-line soap is gloss and wax free. This is very important at the beginning of the process because it helps in producing superior results.
The entire surface gets hand-dried after rewashing your vehicle with an industrial fallout solution. The vehicle gets rewashed with an industrial fallout solution. This solution makes sure that there is no sign of residue or airborne particles on the surface of the vehicle.
Professional-grade clay bar gets applied to the surface of the vehicle. A clay bar is used to remove any remaining particles on the surface such as pollution or contamination. All swirls and or scratches of the vehicle will be eliminated during this process, resulting in a flawless "like-new" finish. The vehicle is washed one more time. Trim and plastic areas will be tapped off before the paint correction process takes place as well.
Paint correction process is started.We use two methods for paint correction. They are compounding and polishing. Although they are different, they go hand in hand to create a glass-like finish on your vehicle. Compounding is used to remove scratches from paint, and polishing refines the finish.
The vehicle's surface gets a final wipe-down in our temperature sealed ceramic booth. Any additional dust particles, oils, waxes, silicones, or other substances will be wiped down in our sealed ceramic booth. For added perfection, your vehicle will be moved into our positive air pressurized Ceramic Booth which will strengthen of your Jade Ceramic Coating to the best it can be.
Jade Ceramic coating is applied.We apply the coating precisely under black lights so we don't miss a single spot. Every inch of surface will be ceramic coated with care.
Your ceramic coating will then be registered on Carfax. Your new ceramic coating tied to your vehicle will be added to Carfax reporting, (which may lead to an increase in overall vehicle value).
Maintenance service is included FREE!After your visit, we advise you to create your maintenance service booking. The number of maintenance services included depends on the package you select. *Please read the product pages closely.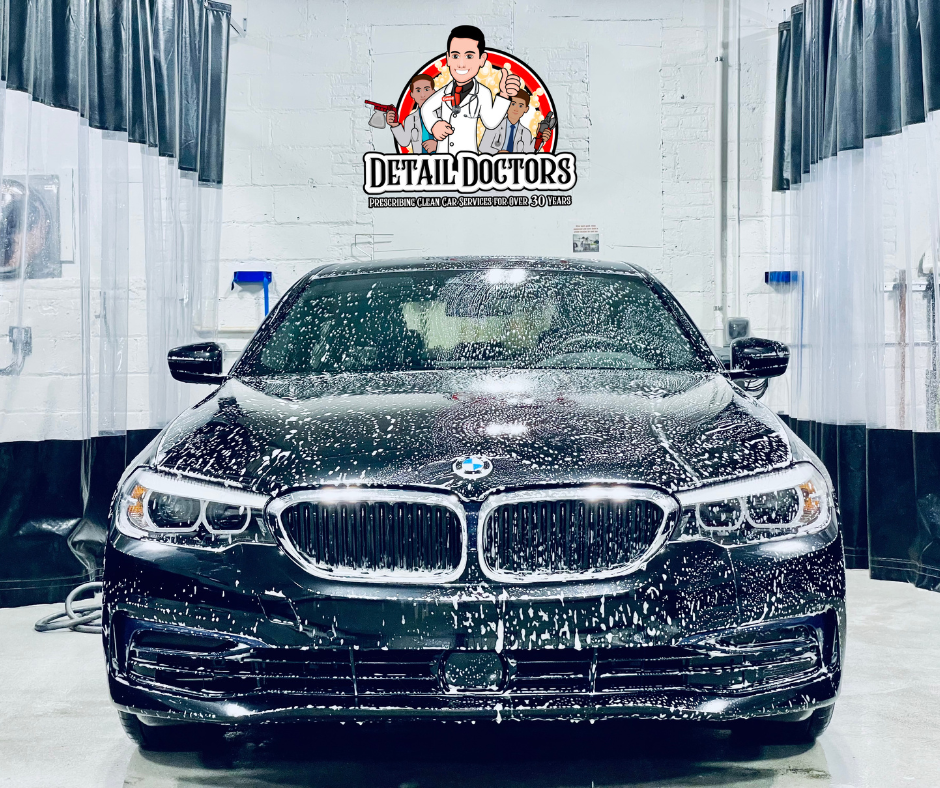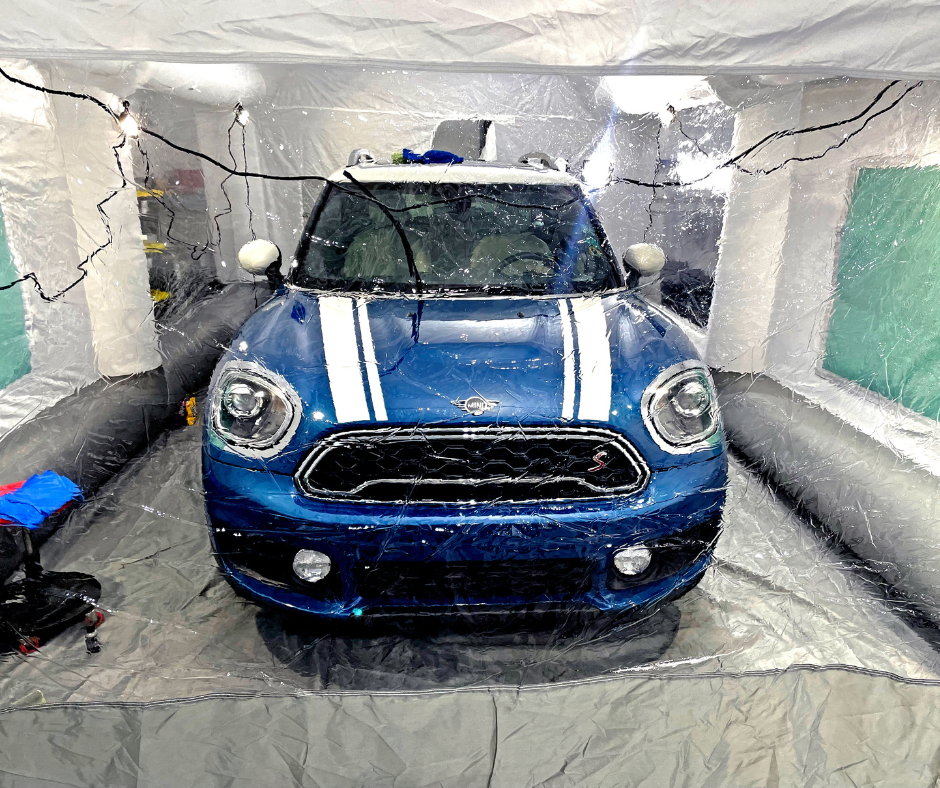 BOAT & JET SKI
GRAPHENE CERAMIC COATING PREP PROCESS
We wash with a wax-free, gloss-free soap. Every boat and jet ski gets thoroughly washed with professional wax and gloss-free soap. This step is important in creating a flawless finish.
We rewash with an industrial fallout solution and hand dry the entire surface. Our industrial fallout solution is a special product that eliminates any leftover air-borne particles.
We Start the Application of Paint Correction. We use two steps during this process- compounding and polishing. They are used to correct paintwork and remove all scratches. **Boats with excessive clear coat scratches may need additional services resulting in package add-on and/or additional pricing. **
The surface gets a final wipe-down in our temperature sealed ceramic booth. When your boat or jet ski goes into our positive air pressurized ceramic booth, it ensures that the surface is free of all waxes, silicones, dust, oils, and other substances.
We apply the Jade Marine Graphene ceramic coating. We use a black light to make sure every inch of the surface of your boat or jet ski will be coated with quality.
Service Maintenance included, FREE! At no additional cost, you will be able to schedule 1 (one) free maintenance session 12 months after your initial appointment. This service is valued over $1,000.00.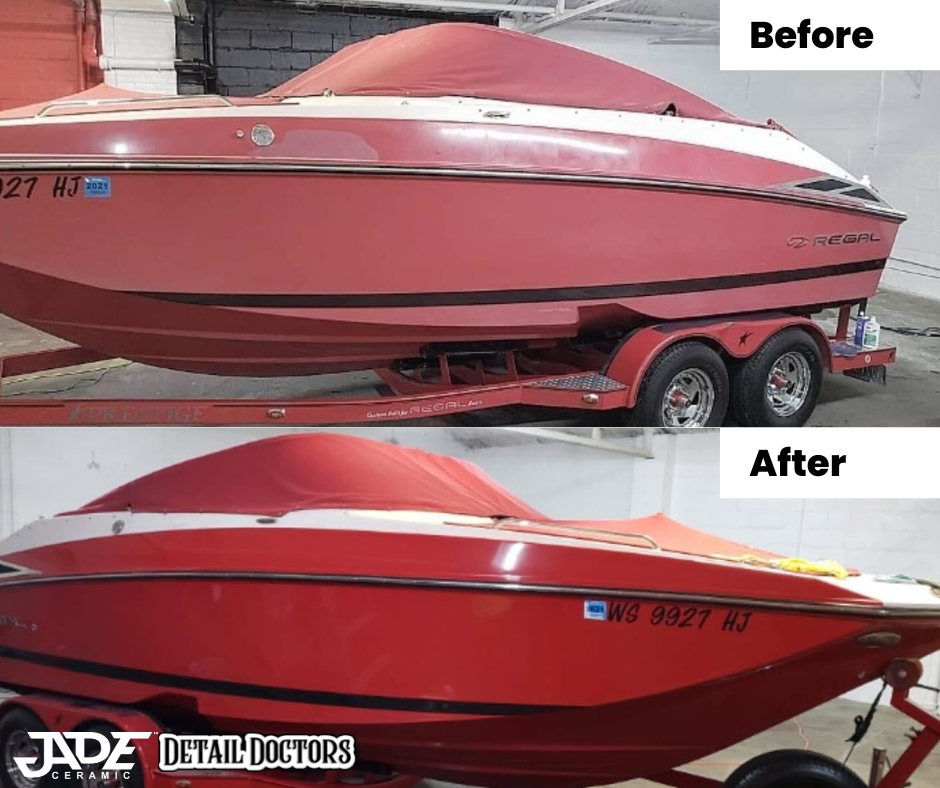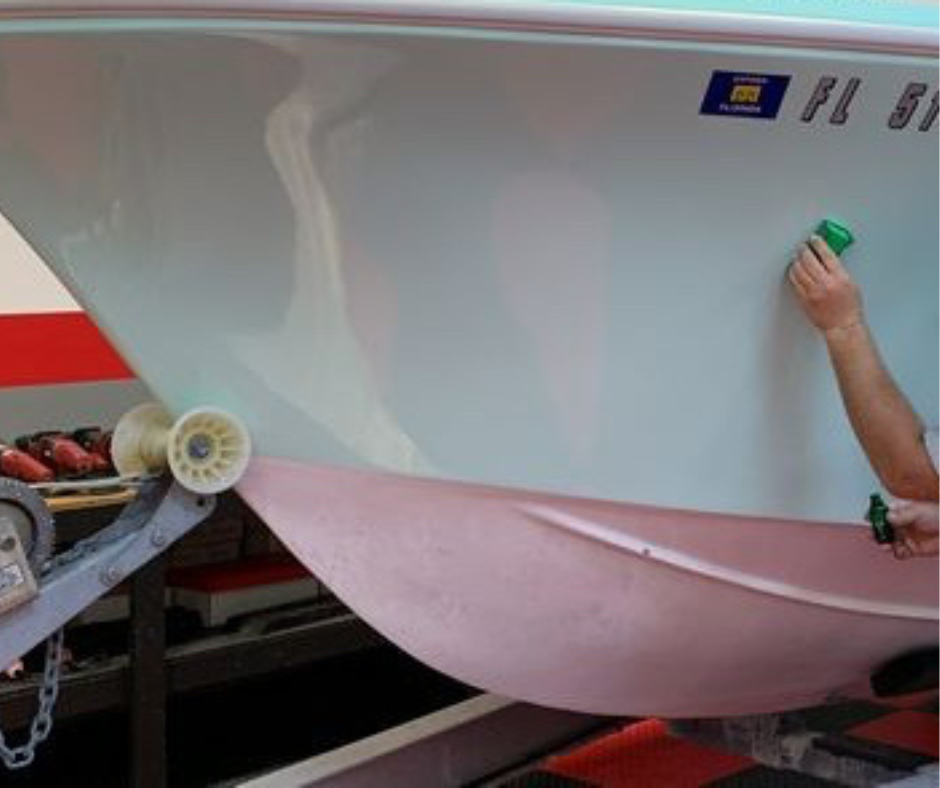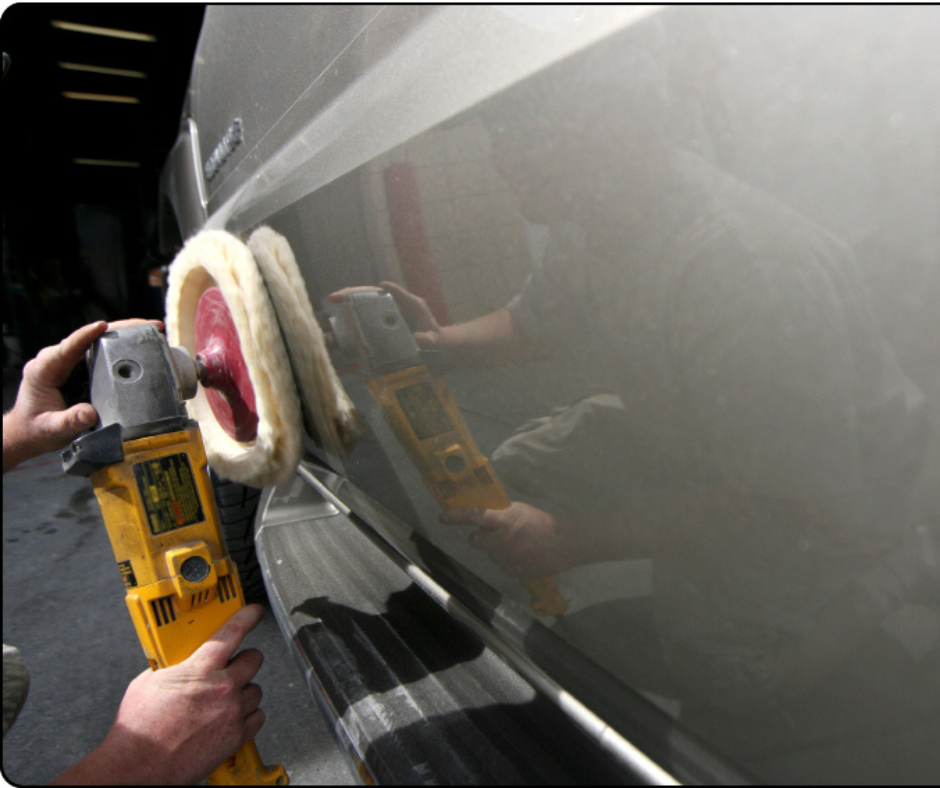 Vehicles Coated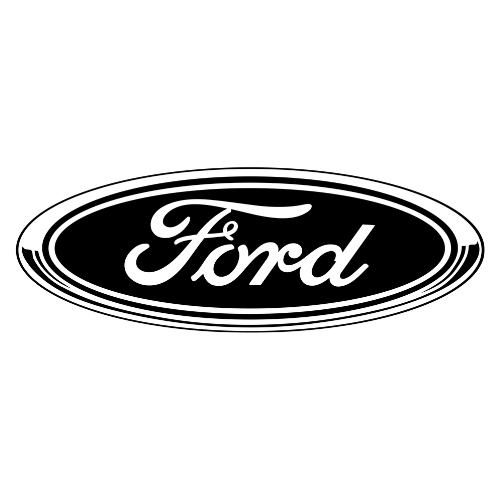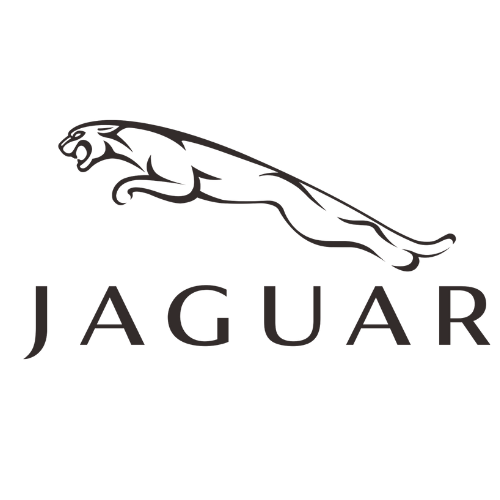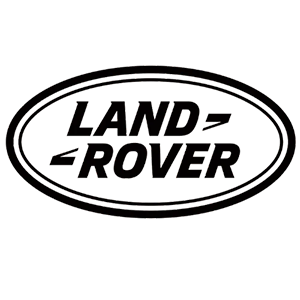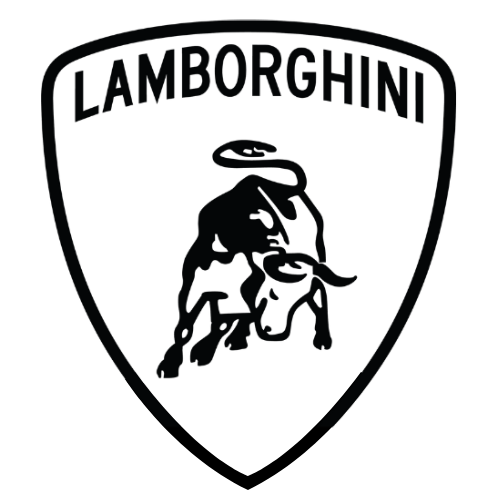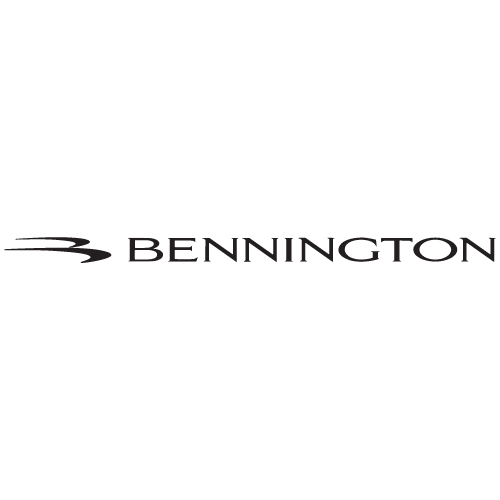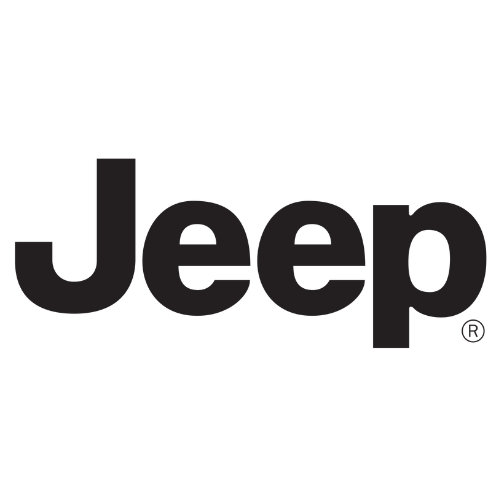 CERAMIC COATING
Customer Review
JADE AUTHORIZED
Graphene Ceramic Coatings
CERAMIC COATING
Frequently Asked